The Rick McBride BSA Collection
ABOUT RICK McBRIDE
Rick McBride, who died in 2013, was a photographer, great graphic artist, friend of film stars and racing drivers, imaginative writer and a lover of sport and fast cars.
A true international, he lived in Canada, America, Italy and, finally, in Britain, at Bishopsbourne near Canterbury.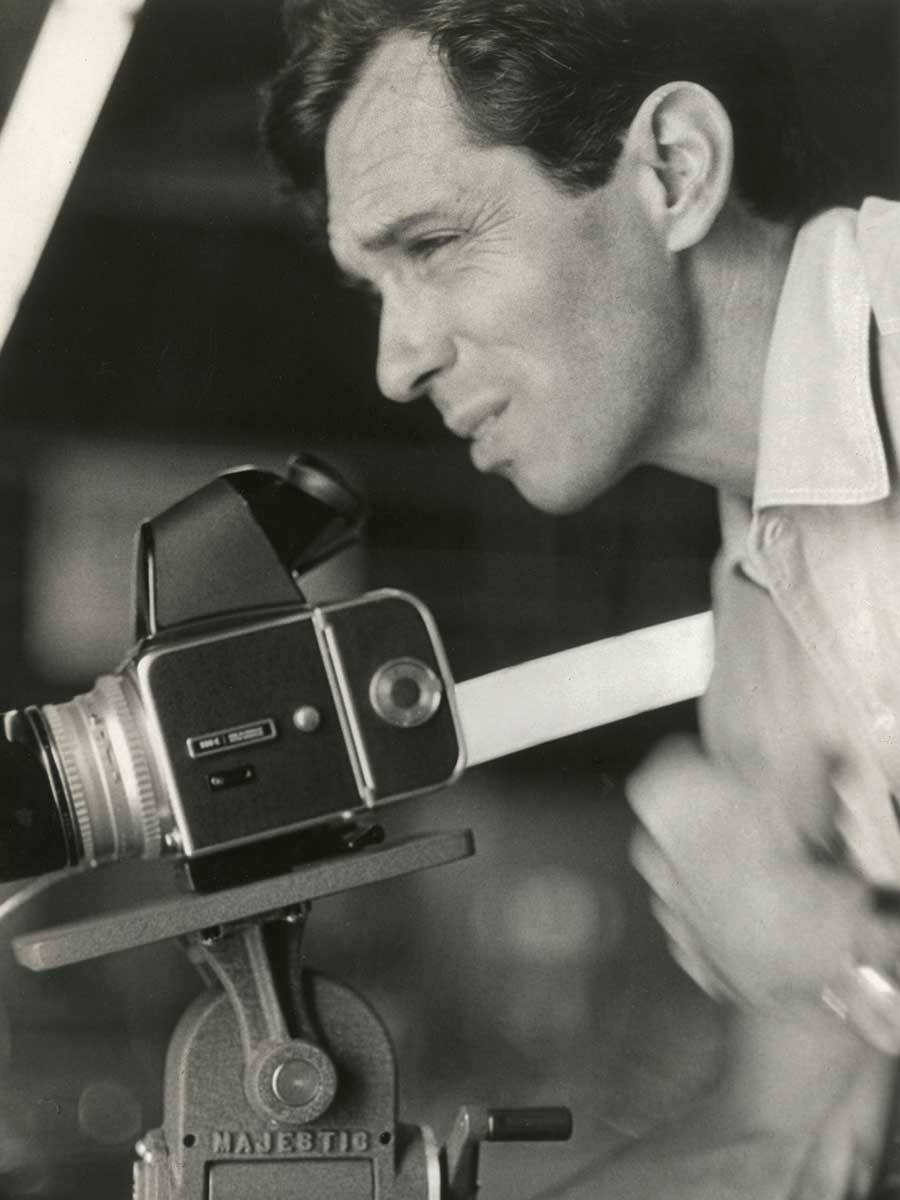 Gallery Quality Prints
We have BSA advertising wall prints printed using Rick's own high quality scans from the original advertisements.
Each wall print is 42cm x 42cm.
Available individually or in sets of 4.
Please contact us for further information.
The Rick McBride BSA Collection.
Iconic images from the late 20th Century restored and reproduced for you to enjoy.
In the 1967, Rick was running his own advertising agency in Los Angeles and was indirectly hired by BSA Western to solely shoot and manage their campaign.
Rick and his wife Valerie where living in Los Angeles so for the first stage of the campaign, Rick settled on Malibu beach and Van Nuys airport for the location shoots along with a studio session.
The second stage of the campaign was in the UK with six shoots throughout London including St. James Palace, Westminster Bridge, Albert Embankment, Battersea Funfair Carousel and Whitehall Palace.
For the final stage of the camapign, it was back to the USA for a location shoot at the Cheetah Club in Venice, California and another studio shoot which produced the famous 'Out of the Box' and 'Bonnie & Clyde' inspired adverts.
The

Collection
Introducing The Rick McBride BSA Collection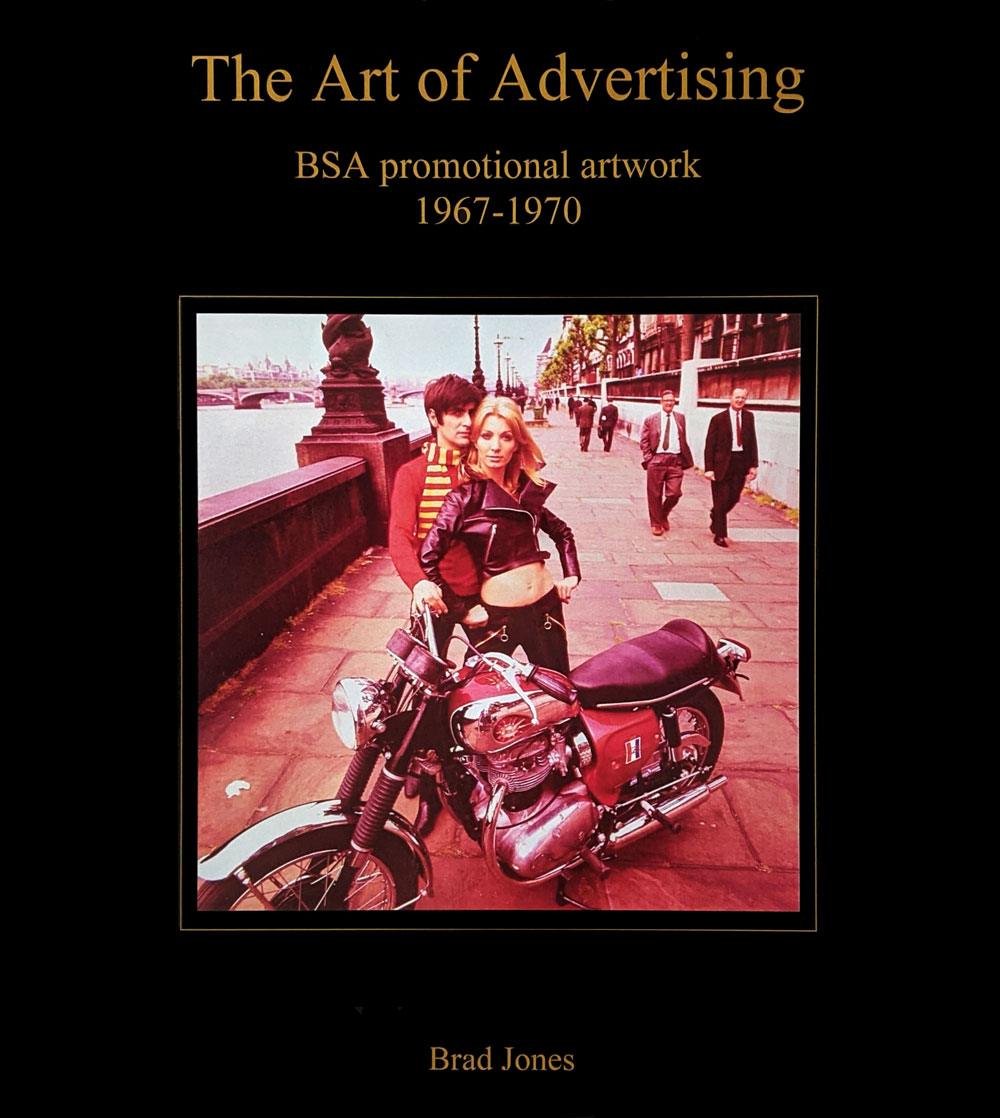 The Art of Advertising
BSA promotional artwork 1967-1970
by

Brad Jones

Packed into this large format, 85 page hardback book are original posters, advertisements and selected brochure images accompanied by campaign background details, much of which has until now, been overlooked.